This video shows how to upload a script from a Word document.
Please note that the upload process is case sensitive! For example, in the screen below, if you enter Sym where it says Coach Voice Name*, then in your Word document you must capitalize S in Sym.

If you do not match the capitalization exactly, all the script lines will show up on the right side of the screen as shown below and you will have to manually move the sym script lines to the left.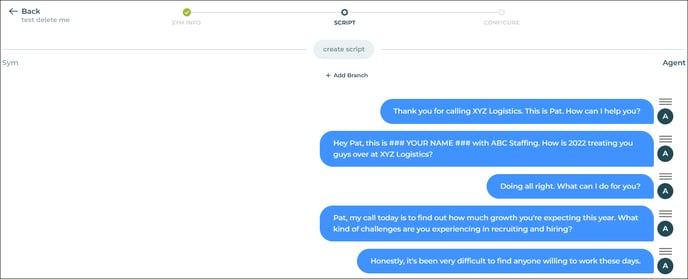 -
SC15.3
If you upload a script, the agent & sym name have to match on the script or all the lines will go to the agent side.